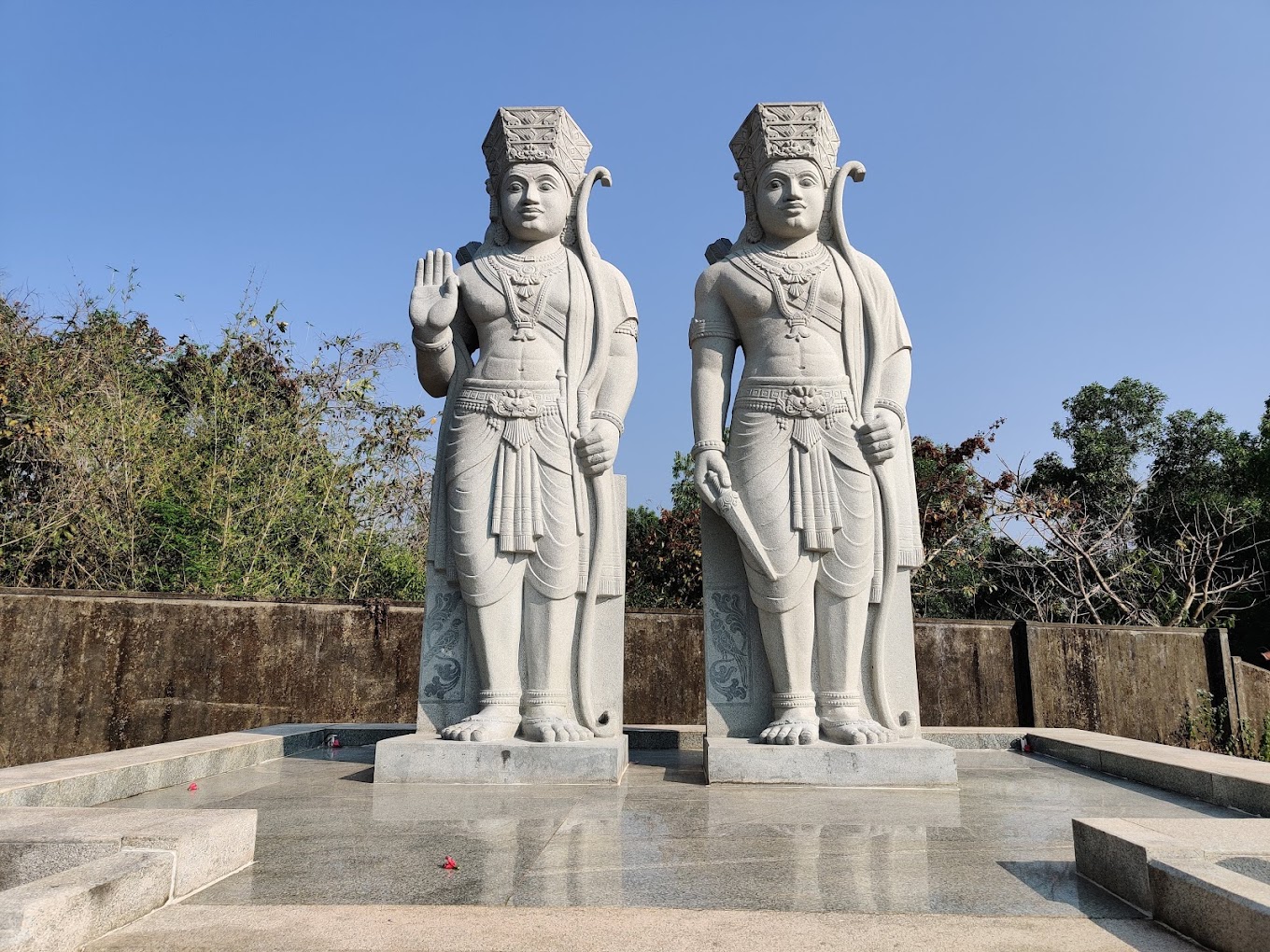 Koti Chennaya Theme Park is one of the most popular tourist attractions in Karkala, Karnataka. This theme park is spread across 56 acres and offers a variety of thrilling rides and attractions that cater to visitors of all ages. Its first phase was inaugurated in 2011, as reported by news sources. My recent visit to the park, in October 2021, allowed me to discover the following.
The park is named after the legendary twin heroes of Tulunadu, Koti and Chennaya, who fought against injustice and oppression. The park reflects the spirit of these heroes and showcases the rich cultural heritage of the region.
One of the main attractions of the Koti Chennaya Theme Park is the water park, which features a range of exciting water-based attractions, including water slides, wave pools, and lazy rivers. Visitors can cool off and have fun in the water while enjoying the beautiful surroundings of the park.
For those who prefer dry rides, the park has a range of thrilling options, including roller coasters, spinning rides, and other adventure rides. The park also has a range of family-friendly attractions, such as the 7D theatre, bumper cars, and mini-golf, that are perfect for younger visitors. Another interesting location to explore Ramasamudra lake
The park's commitment to promoting local culture and traditions is evident in the various exhibits and attractions, such as the Koti Chennaya Museum and the Tulunadu Cultural Village. Visitors can learn about the rich history and folklore of Tulunadu while enjoying the park's various rides and attractions.
The park also has a variety of dining options, including a food court and a restaurant that serves a range of local and international cuisine. Visitors can shop for souvenirs and gifts at the park's gift shop. Read more about Koti Chennaya Theme Park
Overall, Koti Chennaya Theme Park is a perfect destination for anyone looking for a fun and adventurous day out in Karkala. With its range of thrilling rides and attractions, delicious food, and cultural exhibits, it is sure to be a memorable experience for visitors of all ages. So, if you are planning a trip to Karkala, be sure to add Koti Chennaya Theme Park to your list of must-visit attractions.