Malpe beach, Udupi is located in a peaceful seaside village called malpe in Coastal Karnataka, close to the temple town of Udupi- Shri Krishna Temple. Malpe is notable for its beaches, fishing harbour, and St Mary's Island. Malpe Beach: Malpe Beach is a pristine beach around 6 kilometres from Udupi. In the state of Karnataka, it is an important port and fishing harbour. The long expanse of golden sand, gracefully swinging palm trees, pure blue sky, and soft murmur of the water create the ideal setting for a relaxing vacation. The Balarama Temple and Malpe's oldest tile factory, established by the Basel Mission, are also worth seeing.
St Mary's Island, Malpe: A popular picnic area with a short boat trip from Malpe port, St Mary's Island is a popular picnic spot. Vadabhandeshwara Balarama temple is located in Malpe.
Parasailing and banana boat excursions are among the beach's water sports, however, they are subject to favourable weather and operator discretion.Malpe's businesses include shipbuilding, fishing, tile manufacturing, and coconut processing.
To spend the rest of the day, visitors might travel to Udupi to see Sri Krishna Temple (5 km) or Kapu beach and lighthouse (20 km) from Malpe. For a longer weekend vacation, Mangaluru city (60 km) has more beaches, temples, and attractions.
Malpe is 410 kilometres from Bengaluru and 60 kilometres from Mangaluru. The nearest railway station is at Udupi. Udupi is accessible by bus from all regions of Karnataka as well as from Udupi. You may get to the beach by renting a car or using a cab.
Accommodations around Malpe: There are just a few resorts along the beach. Udupi, a nearby town, offers a variety of budget and premium lodging alternatives. Paradise Isle Beach Resort in Malpe is managed by the KSTDC. A stay on a houseboat is also an option.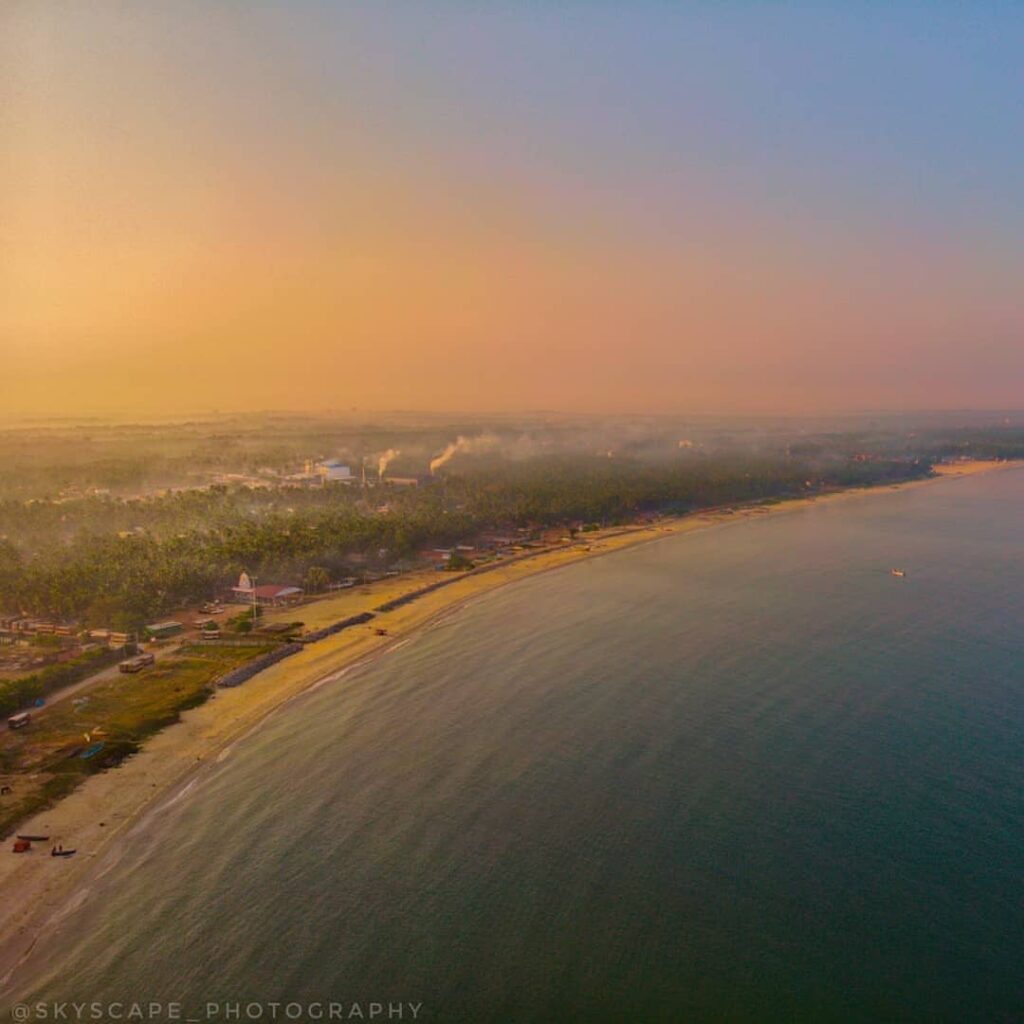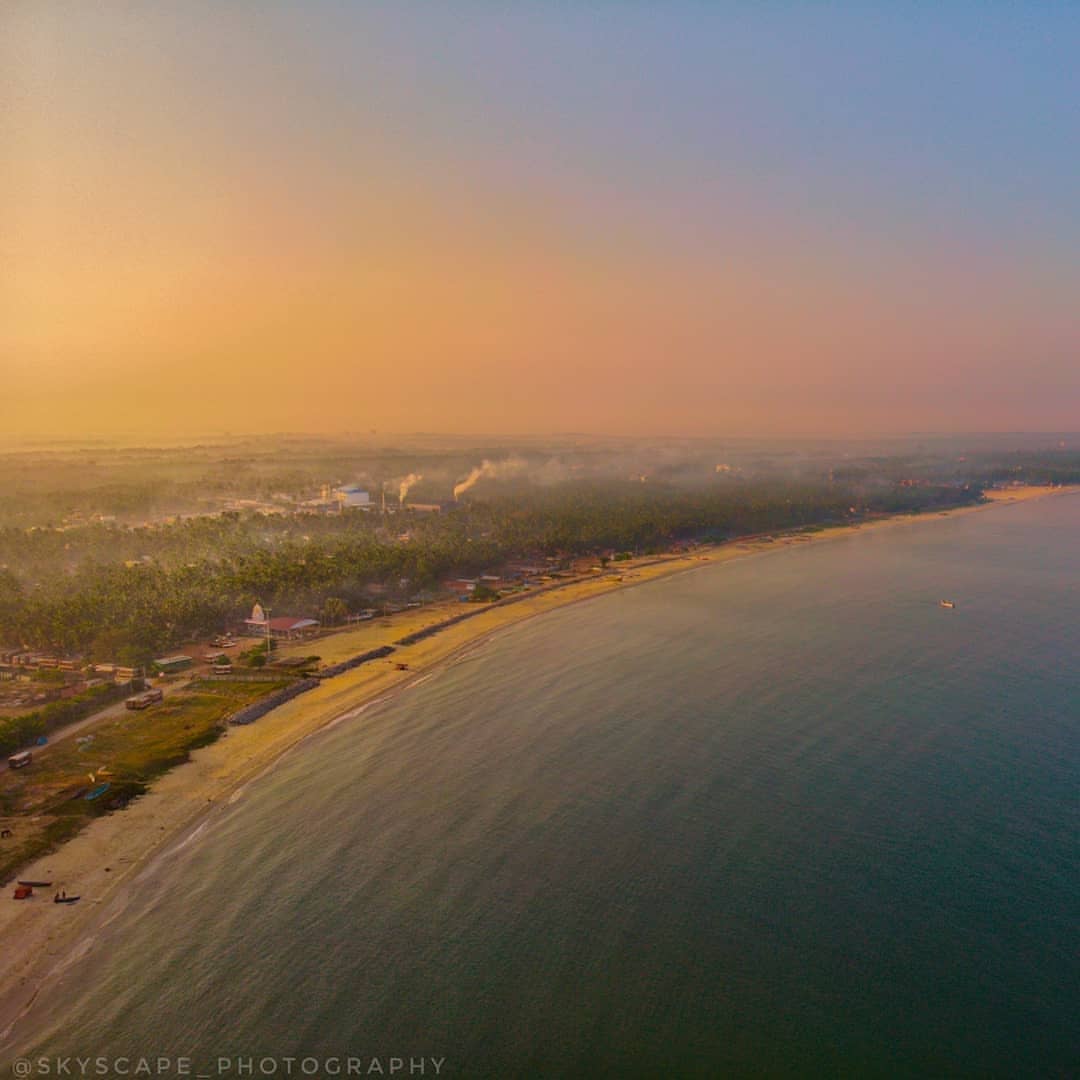 Some of the things to explore in Malpe beach are,
A simple 2-hour excursion to the adjacent St. Mary's Islands is one of the greatest things to do at Malpe Beach. This Malpe beach island, made up of four tiny islands, is remarkable because of its unique rock formations that can only be seen on the Giant Causeway in Northern Ireland and in a few spots in Iceland.
You may easily spend a day or two on Malpe just enjoying water sports if you are the daring kind. For the first time in my life, I attempted winch parasailing, and it was incredible. They transported us out on a motorboat to the middle of the sea, and all I had to do was put on the harness and fly. Jet skiing, beach parasailing, banana boat rides, zorbing, stand-up paddling, kayaking, speed boating, and surfing are some of the additional water sports accessible at Malpe Beach.
The incredibly gorgeous Malpe Seawalk is one of Malpe Beach's newest attractions. Apart from giving you a stunning view of the beach and the sea, it is also the perfect place to get some pictures for your gram. The Malpe Seawalk is near the Malpe harbour, which is accessible through the Malpe-Udupi road. Alternatively, you may walk from the Malpe beach. You may watch fisherman go out for their catch, take in a sunset by the water, or simply take in the scenery.
Malpe, on India's western coast, is a major commerce port and fishing harbour. Malpe port served as a vital link between Tulu Nadu and the rest of the globe for centuries. For a long time, it was also home to the Mogaveeras, a fishing community that conducted brisk business along the coast.
Today, you can see a number of fishing boats lined up at the fishing harbour. Fisherwomen will also be selling their fresh catch of the day. Crabs, shrimp, and a variety of saltwater fish may all be found in plenty.
Read more about Malpe Beach
Read about Udupi Shri Krishna Temple